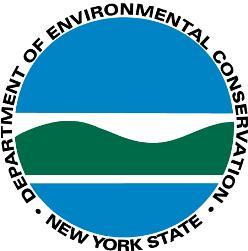 Wow, look at the size of this guy taken out of the Hudson River in Orange county.
View attachment: staterecordstriper.jpg
The record for catching the largest inland Striped Bass in New York state was recently broken, state Department of Environmental Conservation (DEC) Commissioner Joe Martens announced today. Eric Lester of Campbell Hall caught a 60 pound female striped bass measuring 53.4 inches in length and 33 inches in girth from Hudson River in Newburgh, Orange County on May 14. The new record surpassed the former record of 55 pounds 6 ounces, set in 2007, by four pounds ten ounces.
"This is a remarkable new record catch," said Commissioner Martens. "I congratulate Mr. Lester on his success and determination in catching the largest recorded inland Striped Bass in New York and encourage others to take advantage of the many outstanding fishing opportunities New York has to offer."
Angler Eric Lester knew he had a big fish on when a comedy of errors ensued as he fished alone on Newburgh Bay on May 14, 2014. As the fish fought, the reel came off his rod; he managed a quick fix only to find the line tangled around his prop. Despite these difficulties, he was able to successfully land the fish. Mr. Lester, while astounded at the size of the fish, managed to get her on board. DEC biologists estimated the fish to be at least 20 years old.
Mr. Lester submitted details of his winning fish as part of DEC's Angler Achievement Awards Program, which tracks state record fish. Through this program, anglers can enter freshwater fish that meet specific qualifying criteria and receive official recognition of their catch and a distinctive lapel pin commemorating their achievement. The three categories that make up the program are: Catch & Release, Annual Award and State Record.
Although this is a once in a lifetime achievement occurred on the Hudson River, New York, as a member of the Atlantic States Marine Fisheries Commission, is participating in drafting a new coast –wide striped bass management plan addendum. The draft addendum, expected to be released later this summer, will propose regulatory changes to address increases in fishing mortality and decline in the female spawners in coastal populations of striped bass. New York strongly advocates managing our fisheries to result in sustainable harvests for future generations of anglers.

---