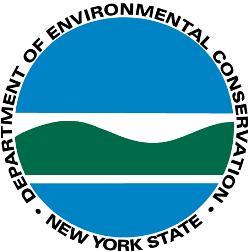 Hunters Must Apply in Person at DEC Lands and Forest Office in Sherburne.
Under Governor Cuomo's NY Open for Fishing and Hunting Initiative, the state Department of Environmental Conservation (DEC) Office in Sherburne, NY, will once again have Deer Management Assistance Permits (DMAP) available for use this hunting season on Beaver Meadow State Forest in Chenango County. Individuals with a valid state hunting license are eligible to take advantage of the DMAP program that has been approved for Beaver Meadow. The forest, consisting of approximately 5,816 acres of land in the towns of Smyrna and Otselic in Chenango County, has been part of the DMAP program for the past four years. DMAP tags are valid only for antlerless deer. Last year, 57 antlerless deer were taken under the DMAP program in the county.
DEC foresters have determined that browsing by deer is negatively impacting the state forest beyond what traditional hunting and forest management can address. Tree regeneration, wildflowers and other herbaceous plants have been repeatedly damaged and degraded by persistent overbrowsing by deer.
"By focusing additional hunting in a targeted area for an extended amount of time, the forest will have an opportunity for tree regeneration to grow above the browse height of deer," noted DEC Regional Director Ken Lynch. "This is a great opportunity for hunters to take an additional deer while also helping with forest management."
Hunters may apply in person from 8 a.m. to 3:30 p.m. at the DEC Lands and Forest Office, 2715 State Highway 80 in Sherburne. DMAP tags are available for use on the forest during both the regular and bow hunting seasons. Tags will be loaned out for two-week periods, determined by an on-going lottery, depending on hunter demand. The DMAP application for Beaver Meadow State Forest is available online. More information about Beaver Meadow State Forest, including a map of the forest, is also available.
Application Link: http://www.dec.ny.gov/lands/66900.html
DMAP tags will be used on Beaver Meadow State Forest for a period of time, typically about four to seven years, based on the success of the program. The end result will be healthier forests and better habitat for deer and other flora and fauna that have been missing or greatly reduced in the forest due to over browsing by deer.
In support of the NY Open for Fishing and Hunting Initiative, this year's budget includes $6 million in NY Works funding to support creating 50 new land and water access projects to connect hunters, anglers, bird watchers and others who enjoy the outdoors to more than 380,000 acres of existing state and easement lands that have not reached their full potential. These 50 new access projects include building new boat launches, installing new hunting blinds and building new trails and parking areas. In addition, the 2014-15 budget includes $4 million to repair the state's fish hatcheries; and renews and allows expanded use of crossbows for hunting in New York State.
For further information, contact the Sherburne Lands and Forests office at 607-674-4017.